Worksheets and Checklists
The worksheet is one of the most important tools you will use in your cleaning business. At first glance, it's a checklist of things to clean at a client's house.
And while that is true in a sense, it's so much more.
We've revised and reworked the "worksheet" for almost 30 years.
It's a blend of psychology, behavioral economics, scarcity, diplomacy, and confidence all rolled into the easiest sales tool you'll ever use.
But there is a catch. You have to know how to use it and know why you can't skip a single part of it.
Lots of house cleaners get their hands on one and the first thing they do is they cut stuff out. They add stuff to make it look fuller, fancier, or whatever — and with the edits, they edit out most of their profits.
If you've got a cleaning business, stop what you are doing and take the time to learn the hidden secrets of why the worksheet works so well.
FAQ About the Worksheets
Can I use an electronic worksheet vs. paper?
Can I customize each line item for each customer?
Do you give the client a copy of the worksheet before they sign up with you?
Are you supposed to give the client a copy every time you clean or just on the walkthrough?
What if the client has more rooms in their house than are on the worksheet?
What if the client doesn't have as many rooms as are on the worksheet?
Doesn't using all this paper for worksheets waste a lot of trees?
Do we have to use your worksheet or can we create our own?
Why were the changes to the 2020 Worksheet added only now?
Can't we just use a checklist app like Google Keep or Evernote instead of this?
Why do we need a checklist? The client can see if the house is clean or not.
If we use a checklist won't it look bad if I don't check all the stuff off?
If the client gives me a checklist, do I use theirs or mine?
What if the job is a deep clean, is there a different worksheet?
Angela Brown
CEO, Savvy Cleaner
And the good news is we cover all this and more inside this course. Hip Hip Hooray!
When you're finished, you will have unlocked the secrets to the worksheet. You will know how to use them and why.
And then you can decide if they are right for you – but you will never again wonder if they work.
The Anatomy of a Worksheet
In this course, we break down every part of the worksheet and the importance of each section.
We'll cover:
What Goes in the Header
The #1 Thing to Never Leave Off Your Worksheet
How Your Company Works
Why Checkboxes are Important
Why We Put This in the Notes Section
What Goes in the Supplies Section
Clarifying Your Rules and Regulations
The Payment Section – What and Why
What Goes in the Footer
Following this simple formula, even the worst salesperson in the world can glide through a walkthrough and book the account at the end.
Systemize Your Cleaning With Worksheets
In training, we talk a lot about having systems in place to streamline your workflow. The worksheet is one of those systems.
In this section we'll cover:
Worksheets vs. Checklists
The Purpose of Progress Reports
How Worksheets are Your Reset Button
Worksheets as a Marketing Tool
How Worksheets Protect You from Scams
Paper or Electronic – Which is More Effective
Pay for Performance Employee Tracking
Savvy Cleaners know that the quickest way to close a sale is to remove buyer risk. We do that by guaranteeing our work. But what exactly do you include in a guarantee so you don't lose money?
In this section we'll cover:
Should You Offer a Satisfaction Guarantee?
Standard Industry Guarantees
How to Explain Your Guarantee
The Process – When Someone Activates Your Guarantee
Costs to Your Business of a Guarantee
The Cost to Your Business Without a Guarantee
Guarantee your work with confidence by removing the risk to your clients.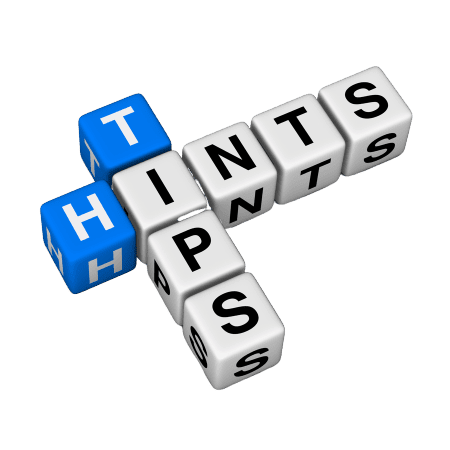 Your Rules and Regulations
During the walkthrough when you introduce your worksheet is the time you clarify with the client how you run your business. This conversation lets the client know how far they can push you, and how much they can get away with.
This is one part of the sales cycle you don't want to screw up.
In this section we cover:
Standard Rules and Regulations
What "Must Have" Rules Go on the Worksheet
How to Explain Miscellaneous "Add On" Projects
Work Hours
Alarm System and Keys and Lockout Fees
Scheduling and Cancellations
Sick Policy
Satisfaction Guarantee
How to Explain Payment and Late Fees
The Biggest Secret About Your Rules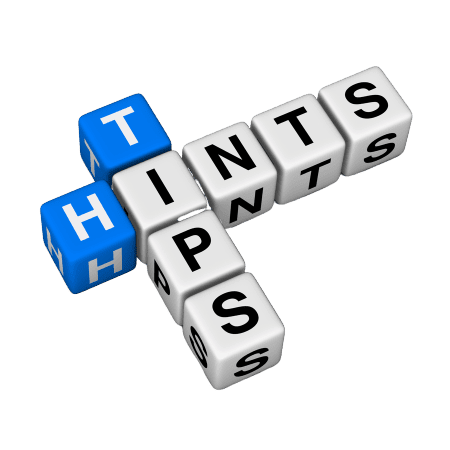 After you've covered the rules with your prospect, there will be no question who is in charge of how you run your cleaning business.
Why the Rules Apply to You
Lots of cleaning companies run into trouble when they don't have clear rules in place. So, cleaning techs make up their own rules based on limited information and the resources available to them at the time.
The problem is the outcomes are all over the board and nobody from the client to the boss knows what was promised.
In this section we'll cover:
Why The Rules Apply To You
You're Not a Unicorn and You're Not Special
Why Acting Entitled Will Get Your Fired
Why You Don't Get to Change Rules Once They Are Set
What Accountability Has to Do with Scaling
What Accountability Has to Do With Referrals
The Cost to Your Business of Making Exceptions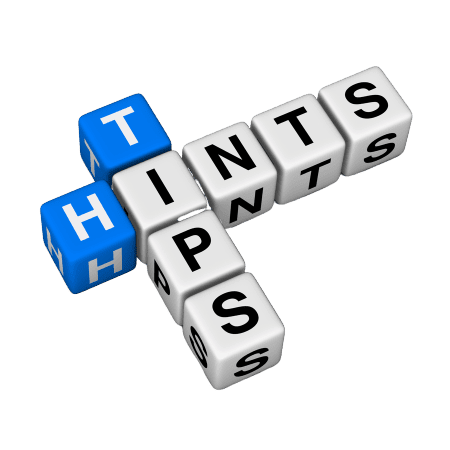 The great news is after this section you will be able to make a smart decision about whether or not you're in the right profession.
How to Get More Ratings and Reviews
A Savvy Cleaner is always looking for ways to streamline their workflow and not reinvent the wheel.
Your worksheet leads the customer right to a review hub so they can leave a review – easy peasy.
In this section, we'll cover
How to Make it Easy to Leave a Review
Why Ratings and Reviews Matter
Repurposing Your Ratings and Reviews
Should You Pay for Reviews?
How to Reward the Behavior You Want to be Repeated
What if You Get a Bad Review
How to Use Review Software with Your Worksheet
Collecting verified and qualified reviews has never been easier.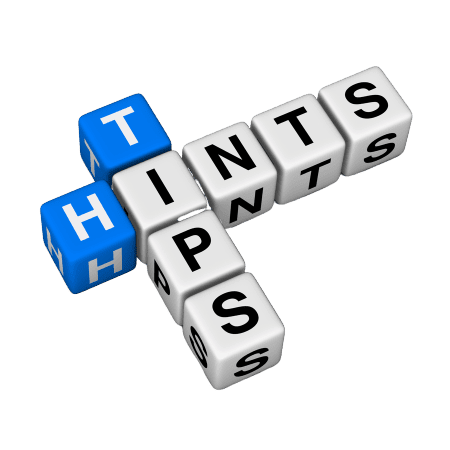 The House Cleaning Guru
CEO, Founder: Savvy Cleaner
Author: How to Start Your Own House Cleaning Company
Show Host: Ask a House Cleaner
Professional House Cleaner = 25 years
Experience Hours: 69,603
For more than 25 years Angela Brown owned and operated one of the largest independently owned cleaning companies in the Carolinas.
Her specialty lies in systems that let you work smart, not hard, while generating consistent bottom-line results. Her common sense approach mixed with strategy skyrockets cleaning companies past their competition even in saturated markets.
Since 2016 she's been training and consulting full time with clients in 31 countries and millions in revenue.
In this course you'll discover why people pay thousands of dollars to work with her. And for a fraction of the cost you too can get results that will leave your competitors green with envy.
Disclaimer: Results vary based on willingness to learn and implement the systems.
No action = no results.
Scattered action = scattered results.
Massive action = massive results.
100% Money Back Guarantee
Because I've made it my mission to bring this life-changing information into the cleaning world, I'm offering you my personal guarantee:
If for some reason, you're unhappy with the course(s), and they don't resonate with you, I'll refund your money 100% in full for 30 days after your purchase. *Unless you've completed the course(s) and your certificate(s) has/have been sent.
Sound fair?
I don't want there to be any barriers between you and the explosive growth you're destined to achieve.
Once you understand how to reach the maximum amount of people in your market, in a way that builds authority, credibility, and confidence, I know you'll go out and contribute to the world at your highest capacity.
– Angela Brown, CEO, Savvy Cleaner Training
Before you buy do you know about the memberships at Savvy Cleaner?
Each course we sell, although you can buy it by itself – is also included in two of our three memberships.
Click the pictures below to learn more about each.
For Solo Operators and Employees = Odd Number Courses + 1 Group Mastermind per month ($59.99/month)
For the boss / Owner = Even Number Courses + 1 Group Mastermind per month ($79.99/Month)
(Both Memberships 1 & 2) = Odd and Even Number Courses + 2 Group Masterminds per month. ($89.99/Month)
*All prices shown in US Dollars.
All memberships include group coaching to help you get your questions answered and let you learn in a supportive environment with others also going through the course.
All memberships include:
All the courses available in that membership to date.
Downloads (Worksheets, Flyers, etc.)
Word Tracks (Exact words to use on the job)
Setting Realistic Expectations
Group Coaching
Free Access to an entire library of cleaning related videos
Got Questions?
Get real-time answers from your instructor Angela Brown.
Master Class Group Coaching Sessions meet bi-weekly on Wednesday at 2:00 pm EST
* See Memberships for Details
Join A Membership – Get On-Going Group Coaching
One-on-one consulting sessions with Angela Brown start at $1,000 per hour as she helps you find your blind spots and get your business back on track. And while this is not one-on-one coaching, we do have a VIP GROUP COACHING program included with your Savvy Cleaner Membership.
Spend an hour each month face-to-face in a limited VIP Group and ask your questions and Angela will answer them for you.
This is a great forum to ask questions about your growing business or questions you have about the courses you are studying.
Ways to Ask Your Questions:
Reply to the email you receive with the conference code
Click on the red question mark in the sidebars of your course
The Savvy Cleaner Network FB Group
Reply to any Savvy Cleaner email reminder
Show up live on the call
Our job is to help you do your job better.