Is Cleaning Right for You?
When we as house cleaners go to bid a cleaning job, we do a walkthrough with the homeowner.
They give us all the details about their home and together we decide if we are a good fit for each other.
If it is, we move forward with our sales pitch and lock in the dates and times on the calendar.
If we are not a good fit with the house or the client, we thank them for their time. We let them know we are not a good fit and we move on so we don't waste any more of anyone's time.
In this course, I'm going to give you a walkthrough of the cleaning business.
When you're done with this course, you will decide for yourself if you're a good fit. If you're not, it's okay to move on to something else.
Angela Brown
CEO, Savvy Cleaner
I feel this is an important part of our time together. Because I don't want either of us to spend time, energy, and resources trying to cram a square peg in a round hole.
If this is not for you, no hard feelings.
And if it is, when you're done with this course, we'll roll up our sleeves together. We'll get started in helping you plan a way to build and manifest your dreams.
Does that sound fair?
Reasons People Choose Cleaning
In this course, we're going to look at the reasons people choose cleaning for a profession.
We'll cover:
Why Cleaning?
Your Reason Why
How Fast Do You Need the Money?
Cleaning Seems Easy – Anybody Can Do it, Right?
Flexible Scheduling
A Way to Earn Extra Money
Reasons to Clean Quiz
There are many reasons that people choose cleaning as a way to make a living. Some people actually love to clean while others see it as an easy way to make some fast, money.
Things to Know Before Starting
Things to know about the house cleaning business are far greater than the "how to's" of cleaning. If you're prepared for what's ahead it won't surprise you when it happens.
In this section we'll cover:
How to Future-Proof Your Business
Predicting Needs
Practice Cleaning Your Own Home
How to Prevent Business Failure
Systems That Save You
Business vs. Job
You Are Being Watched
How to Play to the Cameras
Things to Know Quiz
The Domino Effect and You
A domino effect is a chain reaction. It is a set of strategies that stacked right create forward momentum that is easy and effortless.
In this section we'll cover:
The Art of Stacking the Deck
Stack the Deck with Communication
Stack the Deck with Must-Haves
Stack the Deck with Notices
Stack the Deck with Working Equipment
Stack the Deck with Autopay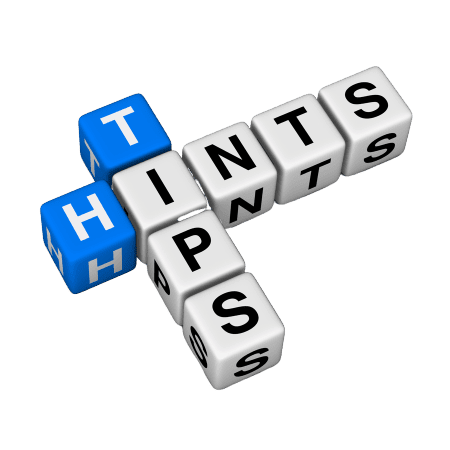 Savvy Cleaners know that most of the tasks we do in cleaning including the way we show up for the job, are routine. If stacked right we can work smart not hard.
Our goal is to become savvy cleaners.
Our motto: Work smart, not hard.
Cleaning Is Not For You If...
House cleaning is not right for you if you have these:
Bad Attitudes About Cleaning
Scared of These Things
Have This Money Mindset
Have These People Problems
Have These Employee or Coworker Problems
Have These Learning Issues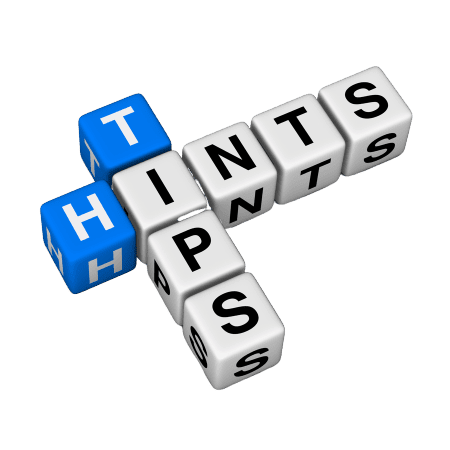 The great news is after this section you will be able to make a smart decision about whether or not you're in the right profession.
Should you start out cleaning part-time or start out with a full time schedule?
Are you physically able to clean for 8 hours a day or do you need to work up to it?
If you're starting out part-time we cover ways to maximize the rest of the business experience on your "off time" so you get ahead quicker in your business.
Take the quizzes and find out where you are now. Knowing your starting point is as important as knowing your end goal. That way you can chart a map to get you from here to there.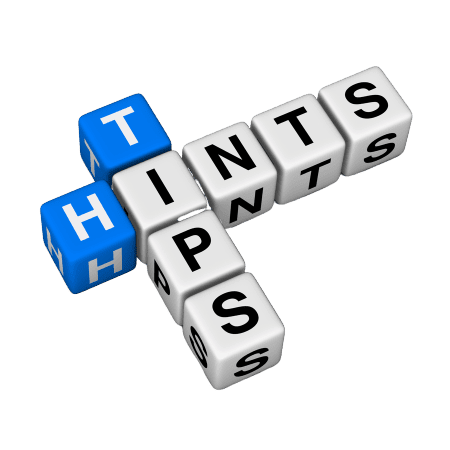 The great news is after this section you will be able to make a smart decision about whether or not you're in the right profession.
The House Cleaning Guru
CEO, Founder: Savvy Cleaner
Author: How to Start Your Own House Cleaning Company
Show Host: Ask a House Cleaner
Professional House Cleaner = 25 years
Experience Hours: 69,603
For more than 25 years Angela Brown owned and operated one of the largest independently owned cleaning companies in the Carolinas.
Her specialty lies in systems that let you work smart, not hard, while generating consistent bottom-line results. Her common sense approach mixed with strategy skyrockets cleaning companies past their competition even in saturated markets.
Since 2016 she's been training and consulting full time with clients in 31 countries and millions in revenue.
In this course you'll discover why people pay thousands of dollars to work with her. And for a fraction of the cost you too can get results that will leave your competitors green with envy.
Disclaimer: Results vary based on willingness to learn and implement the systems.
No action = no results.
Scattered action = scattered results.
Massive action = massive results.
100% Money Back Guarantee
Because I've made it my mission to bring this life-changing information into the cleaning world, I'm offering you my personal guarantee:
If for some reason, you're unhappy with the course(s), and they don't resonate with you, I'll refund your money 100% in full for 30 days after your purchase. *Unless you've completed the course(s) and your certificate(s) has/have been sent.
Sound fair?
I don't want there to be any barriers between you and the explosive growth you're destined to achieve.
Once you understand how to reach the maximum amount of people in your market, in a way that builds authority, credibility, and confidence, I know you'll go out and contribute to the world at your highest capacity.
– Angela Brown, CEO, Savvy Cleaner Training
Before you buy do you know about the memberships at Savvy Cleaner?
Each course we sell, although you can buy it by itself – is also included in two of our three memberships.
Click the pictures below to learn more about each.
For Solo Operators and Employees = Odd Number Courses + 1 Group Mastermind per month ($59.99/month)
For the boss / Owner = Even Number Courses + 1 Group Mastermind per month ($79.99/Month)
(Both Memberships 1 & 2) = Odd and Even Number Courses + 2 Group Masterminds per month. ($89.99/Month)
*All prices shown in US Dollars.
All memberships include group coaching to help you get your questions answered and let you learn in a supportive environment with others also going through the course.
All memberships include:
All the courses available in that membership to date.
Downloads (Worksheets, Flyers, etc.)
Word Tracks (Exact words to use on the job)
Setting Realistic Expectations
Group Coaching
Free Access to an entire library of cleaning related videos
Got Questions?
Get real-time answers from your instructor Angela Brown.
Master Class Group Coaching Sessions meet bi-weekly on Wednesday at 2:00 pm EST
* See Memberships for Details
Join A Membership – Get On-Going Group Coaching
One-on-one consulting sessions with Angela Brown start at $1,000 per hour as she helps you find your blind spots and get your business back on track. And while this is not one-on-one coaching, we do have a VIP GROUP COACHING program included with your Savvy Cleaner Membership.
Spend an hour each month face-to-face in a limited VIP Group and ask your questions and Angela will answer them for you.
This is a great forum to ask questions about your growing business or questions you have about the courses you are studying.
Ways to Ask Your Questions:
Reply to the email you receive with the conference code
Click on the red question mark in the sidebars of your course
The Savvy Cleaner Network FB Group
Reply to any Savvy Cleaner email reminder
Show up live on the call
Our job is to help you do your job better.