Before you can clean a house for the first time you have to walk through it to see what is going on and figure out how long it will take you to clean. If you do this walkthrough with the client they can share with you their priorities. And you can share with them the packages you offer at your fairest price.
Establish Credibility
In this course, you will learn how to establish credibility and build buyer confidence.
Learn how to ask the right kinds of questions that will close the sale and land you a new client.
Establish Rapport
This course will teach you the psychology of why people buy. Learn where in the house to stop and ask questions. Learn what types of things you need to pay attention to so the client knows you care about the same things they do. This shows you have their best interests at heart.
Choose Your Clients
This course will teach you how to look for clues that a job might not be a good fit for your company. Learn to walk away from the high maintenance customers, and choose clients that are a good fit for your business.
This course will set the stage for the relationship you have with your clients from here through forever.
Set boundaries and teach your clients to respect your business the same way you respect their home.
If you do the walkthrough right, you will choose the best clients for your business starting today.
What is a walkthrough? It's a job estimate for cleaning. It includes meeting the homeowner and taking a tour of their home to determine the scope of the job.
In This Section You'll Learn:
Who Should Do the Walkthrough
How Long A Typical Walkthrough Takes
Pricing on the Walkthrough
Upselling on the Walkthrough
What to Wear on the Walkthrough
How Do You Know if You Got the Job
What Happens After the Walkthrough?
From Text or Call to Walkthrough
You got a phone call or text from a prospect and they are pricing shopping. What happens next? Do you give them a quote right now or do you dig a little deeper?
In This Section You'll Learn:
What Pre-Qualifying Questions to Ask
What Clues to Listen For
The Risk of Giving Price Over the Phone
Booking a Job Without a Walkthrough
Locking Down the Walkthrough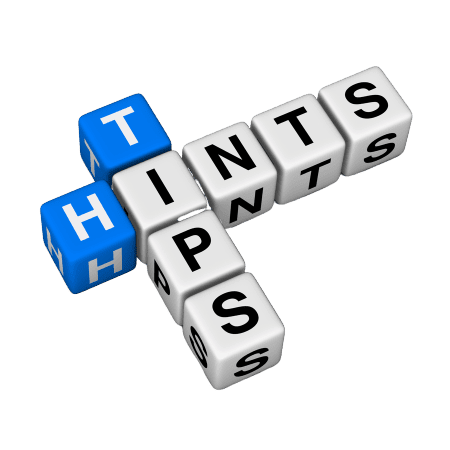 Make the Best First Impression
Knowing how to arrive for the walkthrough will set the tone for your new client and the first impression you make.
In This Section We'll Cover:
How to Arrive for a Walkthrough
What Details You Need to Pay Attention To
What to Do When You Arrive
The Prep Work You Do Before the Walkthrough
The First Impression / Greeting
How to Break the Ice
How to Set your Ground Rules
Going on the Grand Tour
The more you know about the kitchen the easier it will be to plan the scope of work, frequency of cleaning, and upsells included in your bid.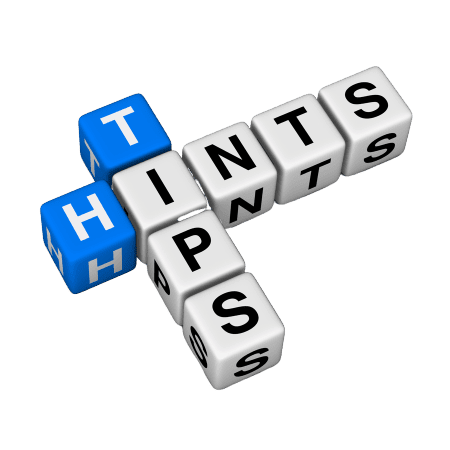 In This Section We'll Cover:
Kitchen Care
Large Appliances
Small Appliances
Dining Area
Cabinets and Cupboards
Countertops and Tables
Kitchen Floor
Kitchen Knick-Knacks
How to Bid a Family / Living Room
The more stuff you know about the family room the better you will be able to serve your clients, their furniture, and electronics. You'll also be able to set clear expectations about what you clean on a maintenance clean and what you clean on a deep clean.
In This Section We'll Cover:
The Client's Furniture
Accessories
Media, Stereo, TV & Game Consoles
Knick-Knacks, Pictures, and Accessories
Deep Cleaning Upsell
How to Bid the Home Office
The more you know about the home office the better you will be able to serve your clients and the sacred space where they do their work.
In This Section We'll Cover:
The Home Office Furniture
Electronics
Garbage
Paper Shredder
Certificates
Wall Art
Collections
Stacks of Paper
When you learn to inventory your stuff, keeping track of its use and repairs become routine and you always have working equipment when you need it.
In This Section We'll Cover:
Beds
Bedding
Knick-Knacks
Dressers, Bureaus, and Drawers
Clothing in the Bedrooms
Collections in the Bedrooms
Drink and Food
It's critical to know what to look for in bathrooms when you're doing a walkthrough because you can spend the bulk of your time cleaning them. Setting realistic expectations about what is done on a maintenance clean and what is done on a deep clean will keep you on track.
In This Section We'll Cover:
Master Bathrooms
Member Bathrooms
Guest Bathrooms
Icky Bathrooms
Tricky Bathrooms
Tiny Bathrooms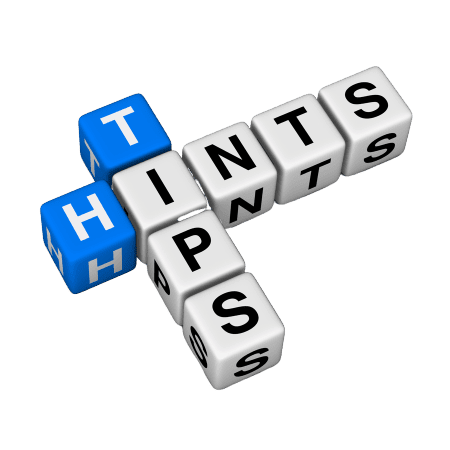 How to Set Realistic Expectations
Knowing how to arrive for the walkthrough will set the tone for your new client and the first impression you make.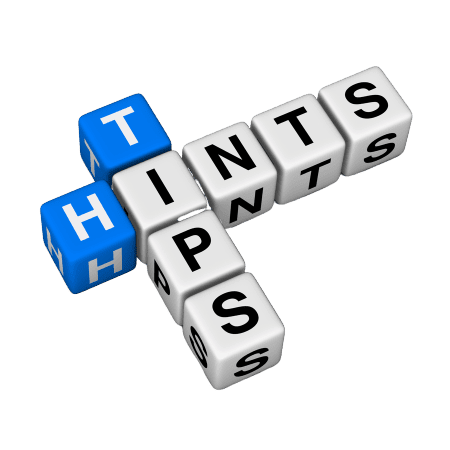 In This Section We'll Cover:
Setting Expectations
Alarm Code
Breaker Box
Fire Extinguisher
Escape Route
Emergency Contact
Family & Pets
Payments
Scheduling
The House Cleaning Guru
CEO, Founder: Savvy Cleaner
Author: How to Start Your Own House Cleaning Company
Show Host: Ask a House Cleaner
Professional House Cleaner = 25 years
Experience Hours: 69,603
For more than 25 years Angela Brown owned and operated one of the largest independently owned cleaning companies in the Carolinas.
Her specialty lies in systems that let you work smart, not hard, while generating consistent bottom-line results. Her common sense approach mixed with strategy skyrockets cleaning companies past their competition even in saturated markets.
Since 2016 she's been training and consulting full time with clients in 31 countries and millions in revenue.
In this course you'll discover why people pay thousands of dollars to work with her. And for a fraction of the cost you too can get results that will leave your competitors green with envy.
Disclaimer: Results vary based on willingness to learn and implement the systems.
No action = no results.
Scattered action = scattered results.
Massive action = massive results.
100% Money Back Guarantee
Because I've made it my mission to bring this life-changing information into the cleaning world, I'm offering you my personal guarantee:
If for some reason, you're unhappy with the course(s), and they don't resonate with you, I'll refund your money 100% in full for 30 days after your purchase. *Unless you've completed the course(s) and your certificate(s) has/have been sent.
Sound fair?
I don't want there to be any barriers between you and the explosive growth you're destined to achieve.
Once you understand how to reach the maximum amount of people in your market, in a way that builds authority, credibility, and confidence, I know you'll go out and contribute to the world at your highest capacity.
– Angela Brown, CEO, Savvy Cleaner Training
Before you buy do you know about the memberships at Savvy Cleaner?
Each course we sell, although you can buy it by itself – is also included in two of our three memberships.
Click the pictures below to learn more about each.
For Solo Operators and Employees = Odd Number Courses + 1 Group Mastermind per month ($59.99/month)
For the boss / Owner = Even Number Courses + 1 Group Mastermind per month ($79.99/Month)
(Both Memberships 1 & 2) = Odd and Even Number Courses + 2 Group Masterminds per month. ($89.99/Month)
*All prices shown in US Dollars.
All memberships include group coaching to help you get your questions answered and let you learn in a supportive environment with others also going through the course.
All memberships include:
All the courses available in that membership to date.
Downloads (Worksheets, Flyers, etc.)
Word Tracks (Exact words to use on the job)
Setting Realistic Expectations
Group Coaching
Free Access to an entire library of cleaning related videos
Got Questions?
Get real-time answers from your instructor Angela Brown.
Master Class Group Coaching Sessions meet bi-weekly on Wednesday at 2:00 pm EST
* See Memberships for Details
Join A Membership – Get On-Going Group Coaching
One-on-one consulting sessions with Angela Brown start at $1,000 per hour as she helps you find your blind spots and get your business back on track. And while this is not one-on-one coaching, we do have a VIP GROUP COACHING program included with your Savvy Cleaner Membership.
Spend an hour each month face-to-face in a limited VIP Group and ask your questions and Angela will answer them for you.
This is a great forum to ask questions about your growing business or questions you have about the courses you are studying.
Ways to Ask Your Questions:
Reply to the email you receive with the conference code
Click on the red question mark in the sidebars of your course
The Savvy Cleaner Network FB Group
Reply to any Savvy Cleaner email reminder
Show up live on the call
Our job is to help you do your job better.